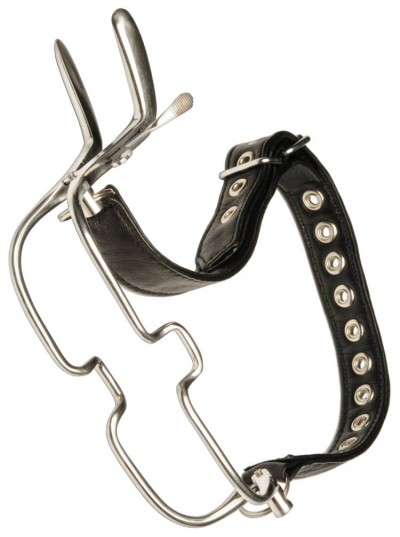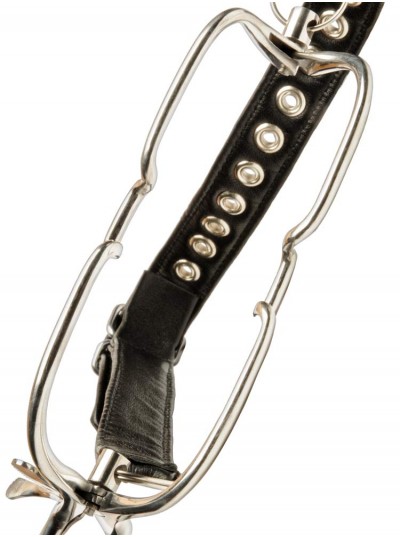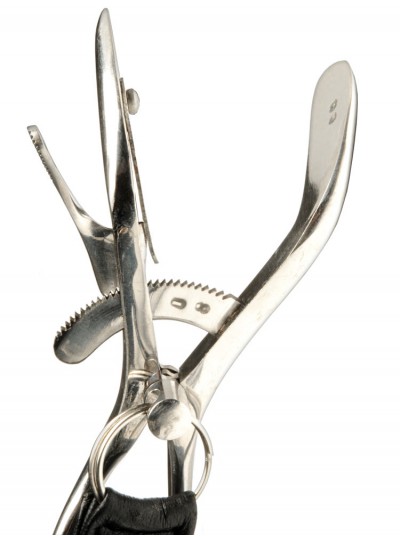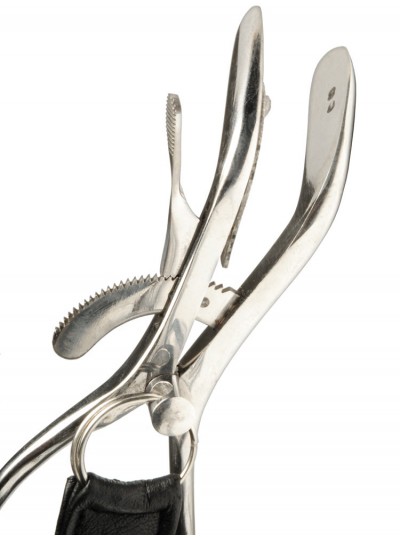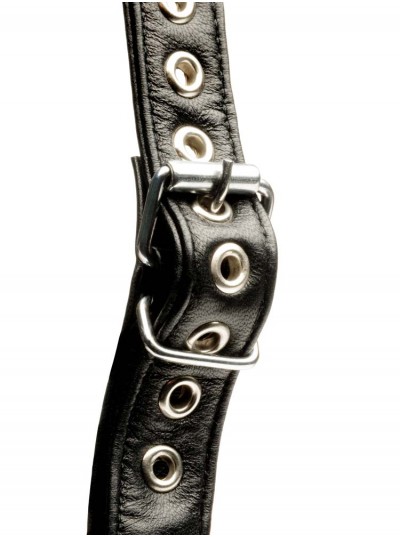 Out Of Stock





Jennings Gag
Open wide and get ready to receive.


The jennings gag is a medical masterpiece, used by dentists to keep the patients mouth wide open.  The stainless steel arms are designed to fit snugly around the face, the tabs resting against the front teeth, holding the mouth open.  Use the ratchet mechanism at the side to adjust and lock open the gag wider and wider.  Includes a quick release lever.  And the gag is held firmly in place by a leather strap that is fully adjustable to fit all head sizes.


You'll be gagging for it!



holds the mouth wide open

adjustable ratchet opening
Availability:

Out Of Stock

Product Code:

JG