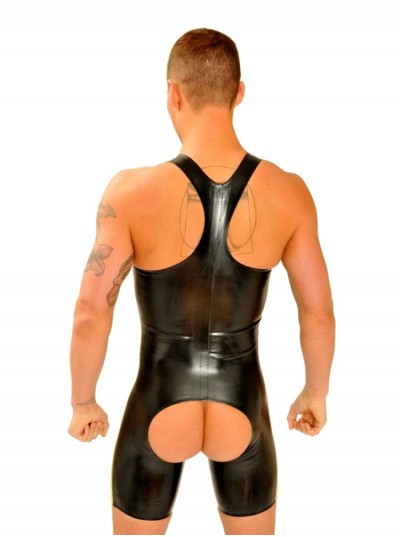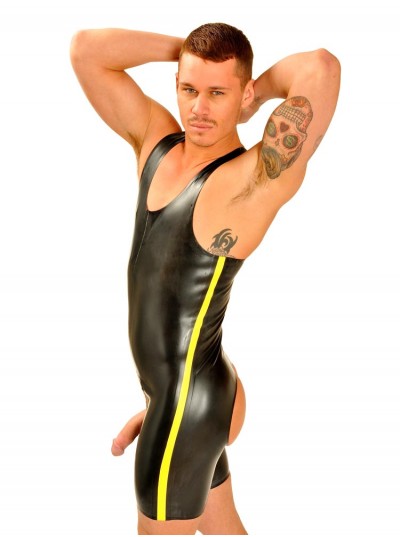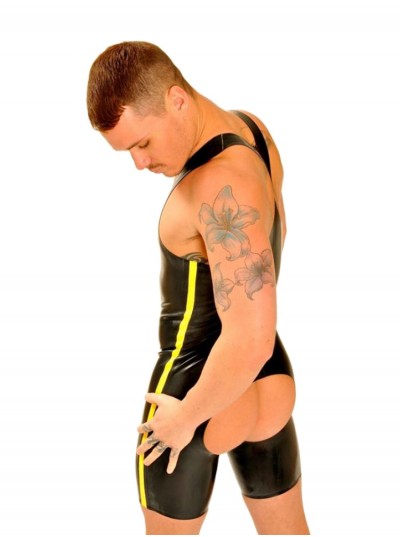 Fist Rubber Suit • Yellow Stripe
Full on kink or just a novice - we've got you covered!


The FIST RUBBER SUIT is designed to highlight your muscled physique, while keeping the fit tight and comfortable all over.
  A yellow rubber stripe runs down the side, from the under the arm and down the leg, and the back is cut wider in a Y- shape to reveal fully those shoulder muscles.  
The legs have a contoured boxer design with classic motorcycle chaps tailoring front and back, . Constructed from 0.45mm black latex the flattering cut will lift and support your rear, and frame your groin perfectly.  If you like playing in gear
, the FIST RUBBER SUIT allows for access all areas.
FIST RUBBER is an exclusive range of designer rubber garments including a tantalising collection of underwear, shorts, vests, and suits.  And we pride ourselves in the quality and workmanship of these items, made from the very best materials available.  British manufactured, and hand made to the highest standard.



latex gauge 0.017" - 0.020" / 0.45mm
| | | | | |
| --- | --- | --- | --- | --- |
| SIZE CHART |     SMALL |    MEDIUM |     LARGE |     X-LARGE |
| WAIST (inches) |     28 - 30 |     32 - 34 |     36 - 38 |     40 - 42 |
| WAIST (cm) |     71 - 76 |     81 - 86 |     91 - 97 |   102 - 107 |
| | | | | |
| --- | --- | --- | --- | --- |
| SIZE CHART |     SMALL |    MEDIUM |     LARGE |    X-LARGE |
| CHEST (inches) |     36 - 38 |      38 - 40 |      42 - 44 |     44 - 48 |
| CHEST (cm) |     91 - 97 |     97 - 102 |    107 - 112 |   112 - 122 |
​rubber will stretch up to 2 inches / 5cm
Availability:

In Stock

Product Code:

FR19