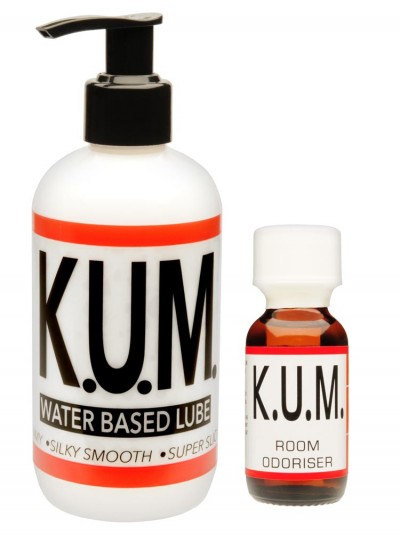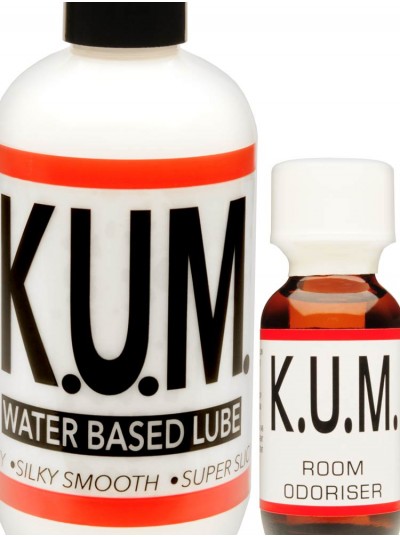 -10 %


K.U.M. • 250ml + K.U.M. Aroma
K.U.M. • 250ml


Want it thick and creamy?  Want it silky smooth?  Want it super slick?  Then K.U.M. and get it!  K.U.M. is a hybrid lube, combining the finest quality silicone ingredients with a water based formula.  This means that it feels like a silicone lube, smooth and creamy in texture, very slippery and long lasting.  Yet, unlike a silicone lube, K.U.M. is water based and is therefore easy to cleanup  with mild soap and water and will not stain clothing or sheets.  It's safe to use with all toys, and it's completely condom friendly.  Free from parabens, free from preservatives, tasteless and odourless.  All things K.U.M. to he who waits.


hybrid water based personal lubricant

parabens & preservative free
K.U.M. Aroma


F**k yeah I'm gonna CUM!!
25ml bottle

made in the UK
Availability:

In Stock

Product Code:

KMK