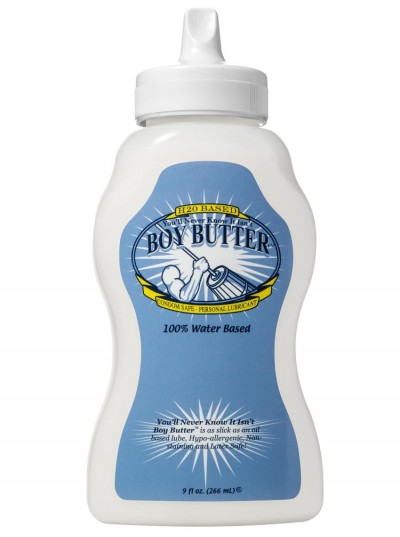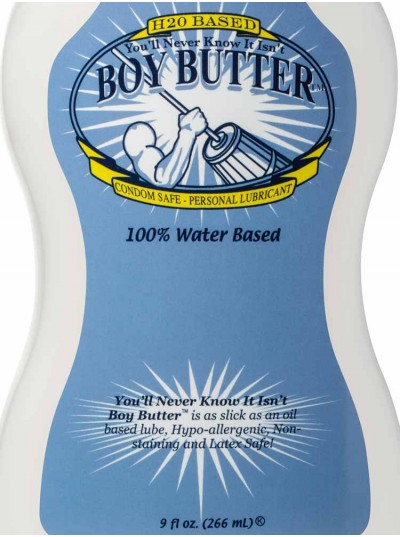 Boy Butter H2O • 9oz Squeeze
Try squeezing a little Boy Butter into your tight agenda today!
Boy Butter H2O is the world's first ever water-based cream personal lubricant formula. Totally water based, with added vitamin E, shea butter and natural oils. It is latex condom safe, safe on all toys and does not cause internal irritation. The ingredients are mixed into a creamy texture eliminating the stickiness associated with most water-based lubricants while lasting nearly as long as oil based formulas.
Boy Butter H2O is non-staining and eventually will absorb into the skin. It can even be used as a moisturiser or lotion.
You'll never know it isn't Boy Butter!
100% Latex Safe • 100% Water Based • 100% Made in USA
9oz squeeze

water-based cream lubricant
vitamin E, shea butter, natural oils

long lasting

hypoallergenic & toy safe
non-staining
washes off with water alone
latex condom safe
made in the USA
Availability:

In Stock

Product Code:

BBH9