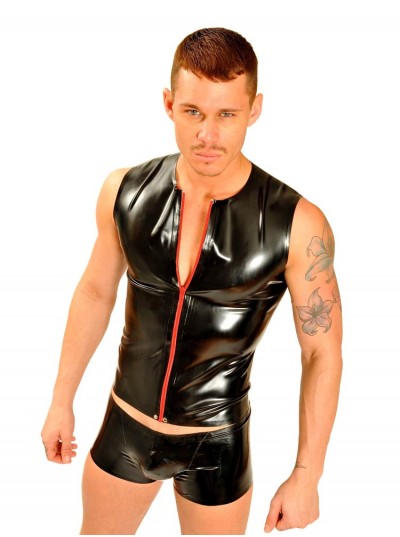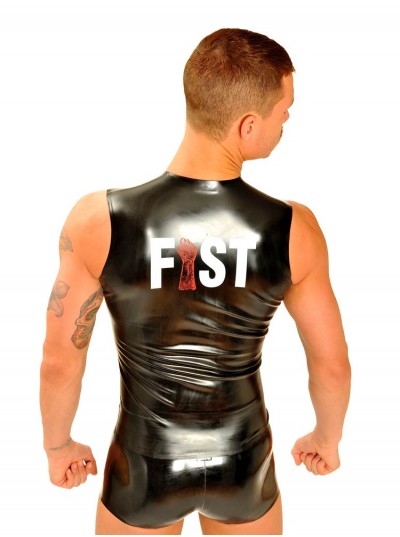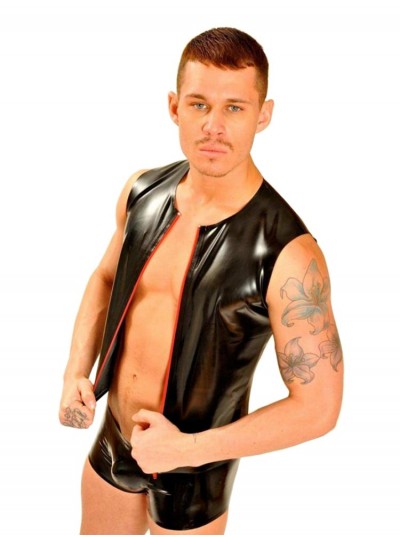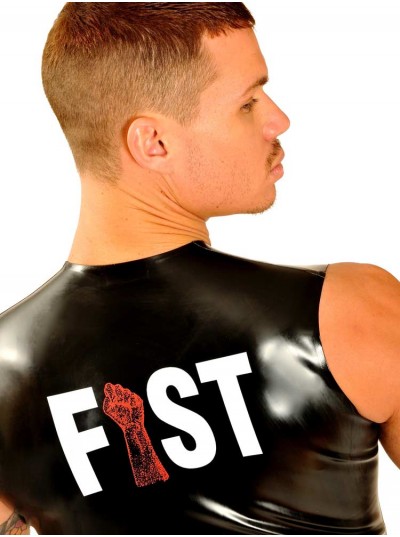 Fist Rubber Front Zip Sleeveless T-Shirt
Full on kink or just a novice - we've got you covered!


The FIST FRONT ZIP SLEEVELESS T-SHIRT is our best selling rubber top.  How much chest to do you dare to share?  And getting to those tits is much easier too!  The zipper has an auto lock slider that keeps it from flying open, but  z
ipped up, or not, this t-shirt will keep you snug and looking sleek.  Constructed from 0.45mm black latex, w
ith the FIST logo printed large in white and red across the back.
FIST RUBBER is an exclusive range of designer rubber garments including a tantalising collection of underwear, shorts, vests, and suits.  And we pride ourselves in the quality and workmanship of these items, made from the very best materials available.  British manufactured, and hand made to the highest standard.



rubber front zip sleeveless t-shirt

latex gauge 0.017" - 0.020" / 0.45mm
| | | | | |
| --- | --- | --- | --- | --- |
| SIZE CHART |     SMALL |    MEDIUM |     LARGE |    X-LARGE |
| CHEST (inches) |     36 - 38 |      38 - 40 |      42 - 44 |     44 - 48 |
| CHEST (cm) |     91 - 97 |     97 - 102 |    107 - 112 |   112 - 122 |
​rubber will stretch up to 2 inches / 5cm
Availability:

In Stock

Product Code:

FR14