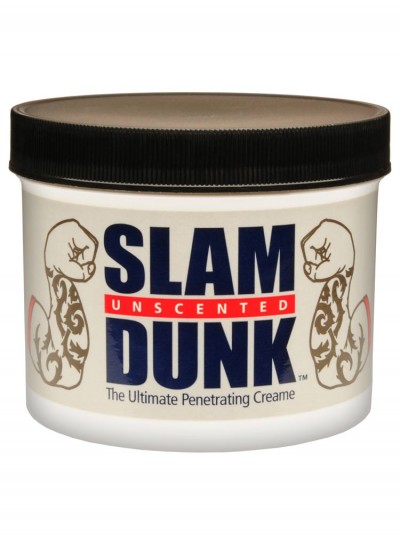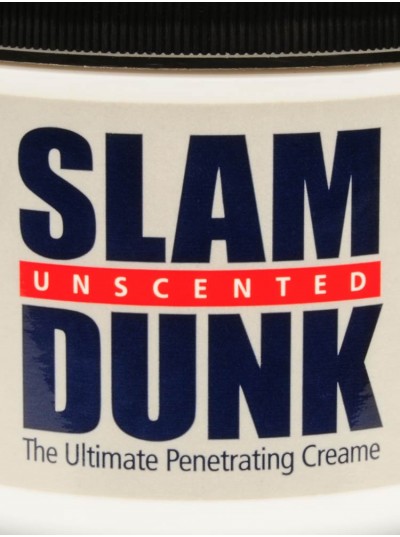 Slam Dunk Unscented • 26oz
The ultimate penetrating cream

SLAM DUNK'S unique blended formula makes it one of the most amazing creams on the market.  This long lasting lube dosen't dry out like standard water-based lubes, yet it's easier to clean than most oil-based lubes.  It's great for arse play, fucking and wanking and SLAM DUNK relaxes without numbing so that both partners receive the highest degree of stimulation and enjoyment.
SLAM DUNK comes in two varieties.  The ORIGINAL version has added clove oil which gives the cream a slight warming and very mild numbing effect.

SLAM DUNK is not compatible with latex condoms due to its oil base.
oil based personal lubricant
easy clean with mild soap and water
non-toxic & hypo-allergenic
easy clean with soap & water
​made in the USA
Availability:

In Stock

Product Code:

SU26