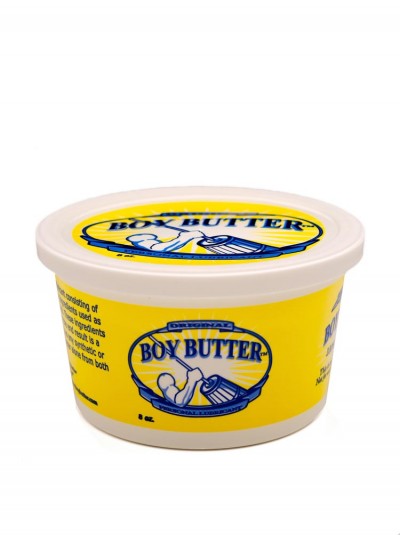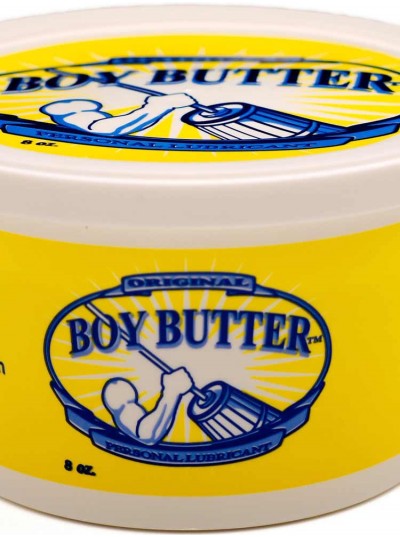 Boy Butter Original Tub • 8oz
Try squeezing a little BOY BUTTER into your tight agenda today!
BOY BUTTER is an organic coconut-oil based cream form lubricant that outlasts most oil and silicone based products while washing off with water alone.


BOY BUTTER ORIGINAL is an oil-based lubricant consisting of two powerful yet gentle ingredients: a coconut oil and an organic silicone which is totally washable.  The ingredients are homogenized like real butter and the end result is a personal lubricant that will last as long as any synthetic or silicone lubricant, yet washes off with water alone, from both skin and fabric.  And it's up to a quarter the price of an equivalent silicone lube!  BOY BUTTER ORIGINAL is long lasting, hypoallergenic and is safe on all toys.  How ever, because it is oil-based, it is not latex condom safe.



hypoallergenic & toy safe

washes off with water alone

1/3 to 1/4 the price of silicone based lubes
​made in the USA
Availability:

In Stock

Product Code:

BBO8